世界首创 - 由"世文联"引领全球80各国成员 (预告篇)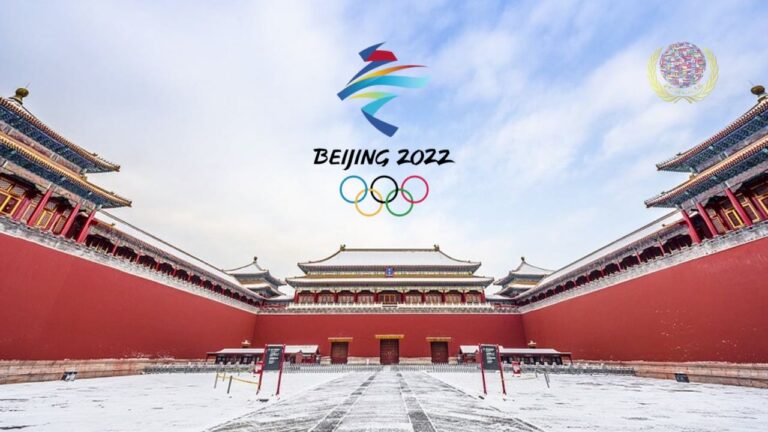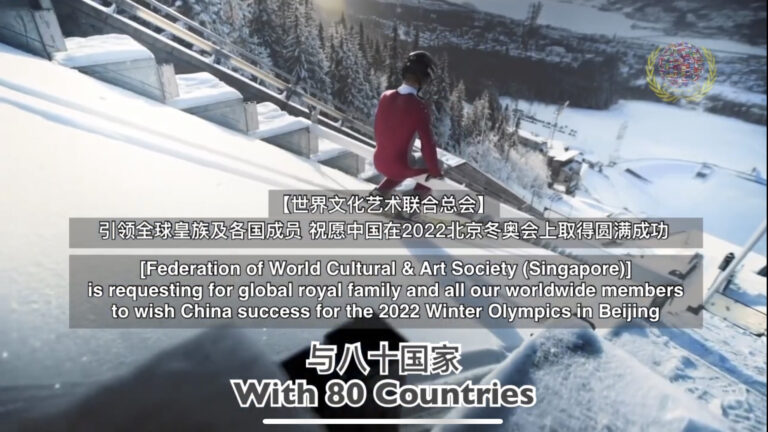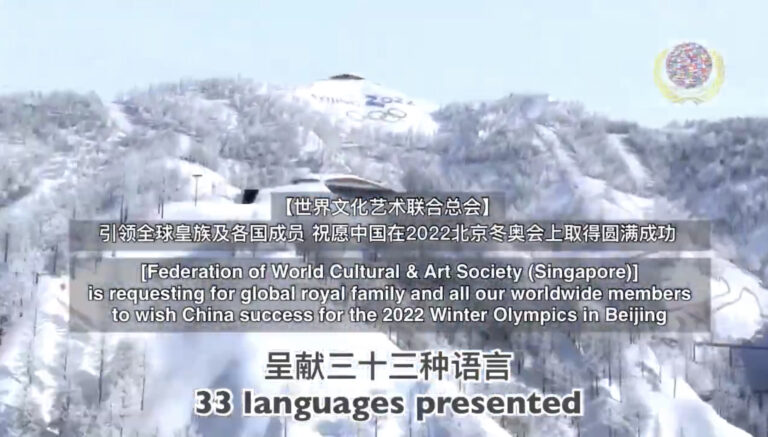 祝愿中国在2022北京冬奥会上取得圆满成功,并以33国语言来传达祝贺词。
【相约北京–世文联成员预祝中国北京成功制作2022冬奥会祝贺视频集锦】
世文联自2018年春初创立以来,在世界各地同道们的支持及关爱下,一直不懈致力于推展各种文化与艺术交流活动,在共同的目标下,我们有幸得到了世界各国文化与艺术团体的响应,目前已有各大洲共130多个国家与地区加盟本会。
幸逢2022年中国北京举办冬奥运,我们即开始筹备发起各国皇族成员、大使、及文化艺术团体代表,为四年一度全球最高水平的冬季体育竞技活动,安排制作线上祝贺环节,希望为在春节期间举办的本届冬奥会增加喜庆气氛,通过这样参与的方式,来激起世界各地人士对赛会的热烈关注,并为北京冬奥会的成功举办贡献绵力!
蒙各国成员极积响应,加入为冬奥会祝贺的队伍中,包括来自各地不同国家民族、宗教背景、及文化艺术领域的人士;目前我们已获得80多个国家及地区的热烈参与,他们将分以33种语言,来代表不同国家民族,来表述对冬奥会成功举办之美好祝愿及美好期望!
在这里,让我们再次衷心祝愿北京冬奥会圆滿成功!
谢谢!
全球总顾问陈光億宗师
世界文化艺术联合总会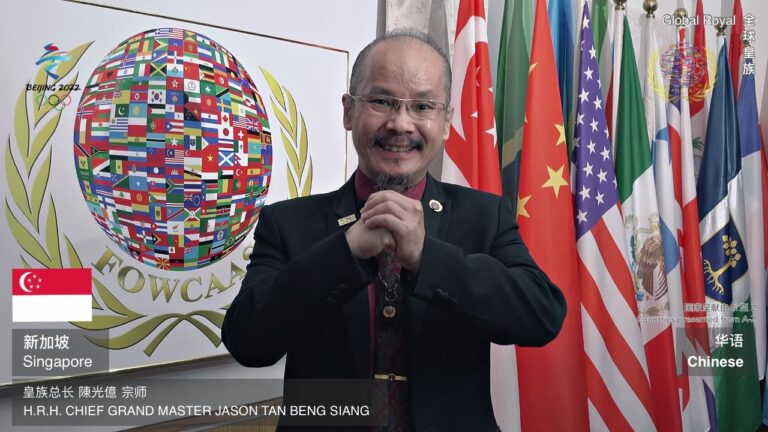 《世界文化艺术联合总会》全球总顾问陈光億宗师
FOWCAAS Chief Global Councillor H.R.H. Chief Grandmaster Jason Tan

《世界文化艺术联合总会》总会长丘程光题
Calligraphy by FOWCAAS President Khoo Seng Kong
World's First Creation – FOWCAAS is requesting for all our 80 worldwide members
Wish China success for the 2022 Winter Olympics in Beijing, Congratulations will be delivered in 33 languages.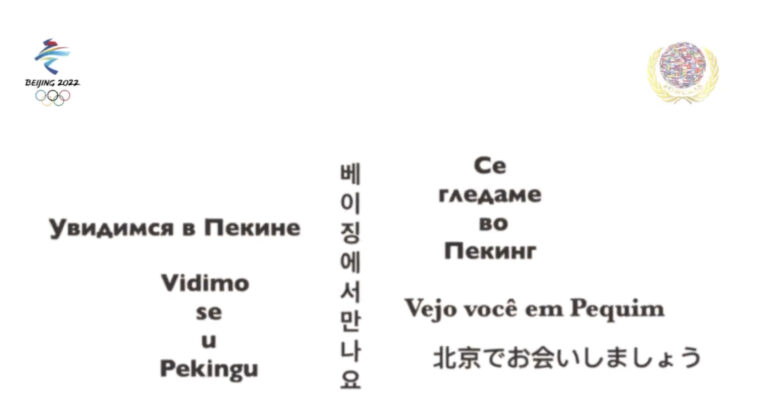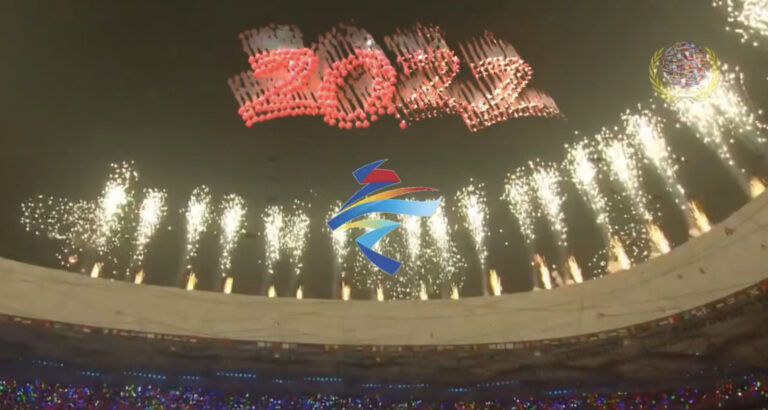 [Meet in Beijing – The successful video production of FOWCAAS member's congratulatory message to Beijing, China for 2022 Winter Olympics]
Since the establishment of Federation of World Cultural & Art Society (Singapore) FOWCAAS, in 2018, we have gained tremendous care and support from all our members across the world. With committed dedication to promote exchanges of various cultural and art activities, we have established our reach to more than 130 countries and regions from across the world.
The celebrate China hosting the Winter Olympics 2022 in Beijing. FOWCAAS have been preparing the production of congratulatory messages video by our global members from the royal family, ambassadors, and representatives of cultural and art groups, to honors the world's highest-level winter sports competition held every four years. I hope to add a festive atmosphere to the Winter Olympics held during the Spring seasons and build the enthusiasm of people from all over the world to the Games, and contribute to the success of the Beijing Winter Olympics 2022!
All our global members responded positively and joined the production team for the congratulatory message video, including people from different nationalities, religious backgrounds, and cultural and artistic fields from all over the world; To date, we have received enthusiastic participation from more than 80 countries and regions, and they have been divided into 33 languages, representing different countries and nations, to express the best wishes and expectations for the success of Winter Olympics 2022!
Here, let us once again sincerely wish Beijing Winter Olympics a complete success!
Thank you.
H.R.H. Chief Grandmaster Jason Tan
Chief Global Councillor
Federation of World Cultural & Art Society (Singapore)