Due to political reasons, Birland, also known as Bir Tawil, is one of the few remaining habitable land areas in the world that has not been claimed by any recognised state.
Over the years, numerous individuals have tried to lay claim to the land by raising their flag and taking photos of themselves standing in this land known as Bir Tawil. However, none have made concrete plans to establish it as an internationally recognised country. 
Founding of Birland State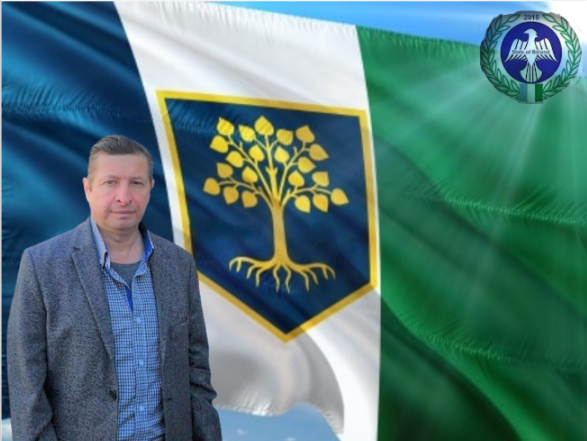 Birland state was officially founded in 2015 by H.R.M. King Emir A. Haiyawi. His royal title was conferred by the Royal King of Ezeigbo Ohanaeze Kingdom in Central Region Ghana , H.I.M. King Denis Okafor.  
King Emir A. Haiyawi grew up in Europe and had always been passionate about humanitarian causes. When he learnt about Bir Tawil, No Man's Land, and saw the photos of some inhabitants there living a nomadic life in nomadic huts, without birth certificates, marriage certificates, or passports, and received no education and not even a water system, his heart went out to them.  He decided to seriously establish this land as a real country, not a political country but a friendly humanitarian country to give dignity and a home to some stateless people in this world.
He wanted to help the people who wrote a message on a paper saying "Don't leave without us Birland."
From then on, he began his long journey of fulfilling his plans to make this no man's land a country, and to give not just a good life but a life with dignity to the people inhabiting there.