【伯兰世界诗人】WBP(33国)"伯兰"主题诗歌经典作品展(117位诗人)
33 countries, 117 poets
Composed in Birland's name
"To observe the changes of time through astronomy, and to observe humanities to transform the world."
Cross-cultural communication    Cross-time dialogue
33国,117位诗人
他们以伯兰的名义
"观乎天文以察时变,观乎人文以化成天下。"
跨文化交流   跨时空对话
Co-Host: Birland State and Ecuador
联合主办:伯兰国与厄瓜多尔国
Guest of Honor 主宾: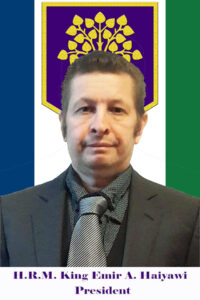 President of Birland,H.R.M. King Emir A. Haiyawi (PhD)
伯兰国总统 – 国王陛下埃米尔•海亚威(博士)

We thank our Birland Director of Culture in the Republic of Ecuador H.E. Edwin Antonio Gaona Salinas for his outstanding support and initiative to promote Birland Culture through Poetry, thereby making many countries aware of the new country the Birland State through the beautiful poems they had created. I am very proud that Birland has establish an institution of poets around the world under the Ministry of Culture and Arts, the World Birland Poets (WBP) All these will be part of the history of Birland State.
I am very grateful and thankful for each poet who participated in this Poetry by Birland.
Wishing you all the best.
我们感谢厄瓜多尔共和国的"伯兰国"文化总监埃德温·安东尼奥·高纳·萨利纳斯先生,对通过诗歌推广伯兰文化的杰出支持和倡议,从而使许多国家通过他们创作的优美诗歌认识了新兴国家"伯兰国"。我很自豪地在"伯兰国"文化和艺术部下建立了一个世界各地的诗人机构,伯兰世界诗人(WBP)所有这些都将成为伯兰国家历史的一部分。
非常感谢参与这部"伯兰国"诗集的每一位诗人。
祝一切顺利。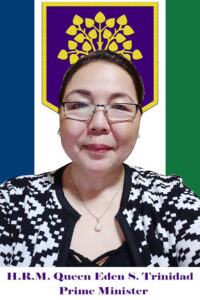 Prime Minister of Birland,H.R.M. Prof. Dr. Queen Eden Soriano Trinidad (PhD)
伯兰国总理 – 女皇陛下伊登•索里亚诺•特立尼达(博士教授)
World Birland Poets
A sense of pride enveloped the Birland State for the success of this 2022 ANTOLOGIA "Poesia Por Birland" (Poems for Birland), a collection of Poetry works organized by Poetas Intergalacticos for the World World Birland Poets (WBP) by H.E. Edwin Antonio Gaona Salinas the Birland State Culture Representative in the Republic of Ecuador. On behalf of Birland State high Administration Council, we thank you all and we are very grateful for the beautiful poems you have composed for Birland. An overwhelming support of 117 Poets in 33 countries who have shared their wisdom and pearls towards Birland.
From the innermost core of our hearts, thank you so much.
As a poet and co -founder of World Birland Poets WBP) here's my muse for this 2022 Poetry Collections for Birland.
No Man's Land", Not Anymore!
 "Once called a No Man's Land"
Not anymore, for this land
is now called BIRLAND.
 The wind blows fiercely
Over through the Mediterranean seas and sky,
And the no man's land said goodbye.
Poetic vision flashes before laureates very eyes
Conjures up oasis of blissful thoughts,
and brings about miraculous muse.
Birland is now a blessed humanitarian land,
the land of wondrous masterpieces, and
where bards dance under the pure golden rays of sun.
God blessed our dear Birland.
Copyright:
H.R.M. Queen Prof. Dr. Eden Soriano Trinidad, Ph.D.
Birland Prime Minister
【伯兰世界诗人】
为2022年"伯兰国之诗歌"选集的成功并以自豪及荣耀感来笼罩着"伯兰国",这是星际诗人为伯兰世界诗人(WBP)组织的诗歌作品集,由杰出的伯兰国文化代表,埃德温·安东尼奥·高纳·萨利纳所策划。
我谨代表"伯兰国"国家最高委员会感谢诸位,也非常感谢大家为"伯兰国"创作如此优美的诗篇。来自33个国家的117位诗人的鼎力支持,他们为"伯兰国"分享了他们的杰出智慧与诗篇。
从我们的内心深处,委实感谢不尽。
作为诗人和(伯兰世界诗人WBP之联合创始人)这也是我2022年对伯兰国诗歌集的期望。
"无人区",已不再!
曾经被称为无人区
已不再,为了这片土地
现在称为"伯兰"。
风猛烈地吹
穿越过地中海和天空,
与无人区说再见。
诗意幻境中的视野,得以眼前一亮,
让人联想起幸福的绿洲,
并带来了瞑想般的神奇。
现在"伯兰"已是被祈福过的人道土地,
也是天作绝妙之地,供诗人们在金色的阳光下也能翩翩起舞。
上蒼保佑我们至爱的"伯兰"。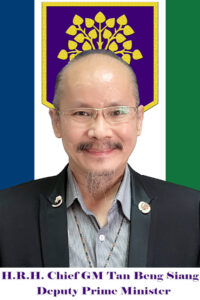 Deputy Prime Minister and Minister of Culture & Arts of Birland,H.R.H. Chief Grand Master Dr. Jason Tan Beng Siang (PhD)
伯兰国副总理兼文化艺术部长陈光億宗师(博士)
It was my great honour to be appointed as special guest of "Poetry by Birland State", for all the areas of peace, especially to promote culture with poets from different countries of the world. With the support of our international friends, we managed to have poets from 33 countries participate in this event to send their sincere and beautiful blessings and encouragement to Birland State. This event is a display of Birland State's intention to become a world-class poetic desert nation (World Birland Poets – WBP), and was successful in drawing the attention of the international poets community, which was a great encouragement to us. To promote further cultural exchange and thank the community for their support, I propose to hold a WBP Global Poetry Biennale Exhibition which will present top honours including the "Ten Best Poets Award" and "International Poet Gold Statue Award" to encourage and promote the development of poetry on the global stage, using poetry as a literary means of promoting world peace, human civilization and environmental health development.
幸蒙"伯兰国诗集"任命余为特别嘉宾,在为和平的所有领域,特别是与来自世界不同国家的诗人一起努力促进文化,并在我们的国际朋友的支持下,我们设法做到了有来自33个国家的诗人参加此盛会,为伯兰国送上真挚美好的祝福和鼓励,本次活动展示了伯兰国成为世界级诗意沙漠国度(伯兰世界诗人–WBP)的志向,成功地引起了国际诗人界的关注,对我们来说是莫大的鼓舞,为进一步促进文化交流,感谢社会各界的支持,余提议举办"WBP伯兰世界诗人"双年展,颁发"十大最佳诗人奖"、"国际诗人金像奖"等最高荣誉,以鼓励和促进发展全球舞台上的诗歌,以诗歌这一文学形式,来促进世界和平、人类文明和环境生态健康发展的文学盛宴。
"Sing for peace, a universal mission together.
Promote culture and arts; rely on the sages to lead us there"
Poem by Deputy Prime Minister and Minister of Culture & Arts of Birland,H.R.H. Chief Grand Master Dr. Jason Tan Beng Siang
歌咏和平四海同心归一道
播扬艺术千秋大业仰群贤
伯兰国副总理兼文化艺术部长陈光億宗师(博士)题诗
Calligraphy by FOWCAAS President Khoo Seng Kong
世文联总会长丘程光先生挥书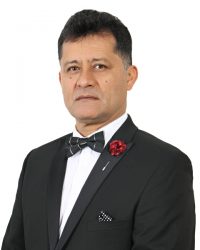 Planner:
Edwin Antonio Gaona Salinas, President of the Ecuadorian State Forum
策划人:
厄瓜多尔国论坛主席埃德温·安东尼奥·高纳·萨利纳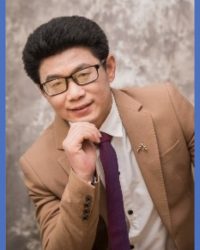 Representative of Chinese Poets:
中国诗人代表:
Prof. Hu Jinquan 中国胡金铨教授
[In praise of H.R.M. King Emir A. Haiyawi / Words by Prof. Hu Quan]
"Once deserted hills where snow chills penetrated guts, A campaigner for humanity with relentless determination, Every step along this arduous six year journey, Has turned it into a grassland of hope."
[In praise of H.R.M. Prof. Dr. Queen Eden Soriano Trinidad / Words by Prof. Hu Quan]
"With the banner of humanitarian care raised, The Kind-hearted Queen and King, Seeking to bring dignity to all lives, Love and light for the prosperity of Birland."
[In praise of H.R.H Chief Grand Master Dr. Tan Beng Siang / Words by Prof. Hu Quan]
"Wind and cloud meet at the peak moment, The banner of culture calls for great unity, With Three Variables as an operating vehicle, An inspiring and righteous hero stands."
赞国王埃米尔.海亚维博士 (文/胡金全)
荒丘凄冷雪侵肠,
矢志前行人道扬。
奔走六年艰涩路,
绿原希望满胸膛。
赞女皇伊登·索里亚诺·特立尼达教授 (文/胡金全)
人道关怀旗帜扬,
大悲公主从君王。
尊严生活普天理,
光爱伯兰谋国昌。
赞皇族总长陈光億宗师 (文/胡金全)
风云际会恰当红,
文化大旗求大同。
运策帷轩三变数,
浩然正气乃今雄。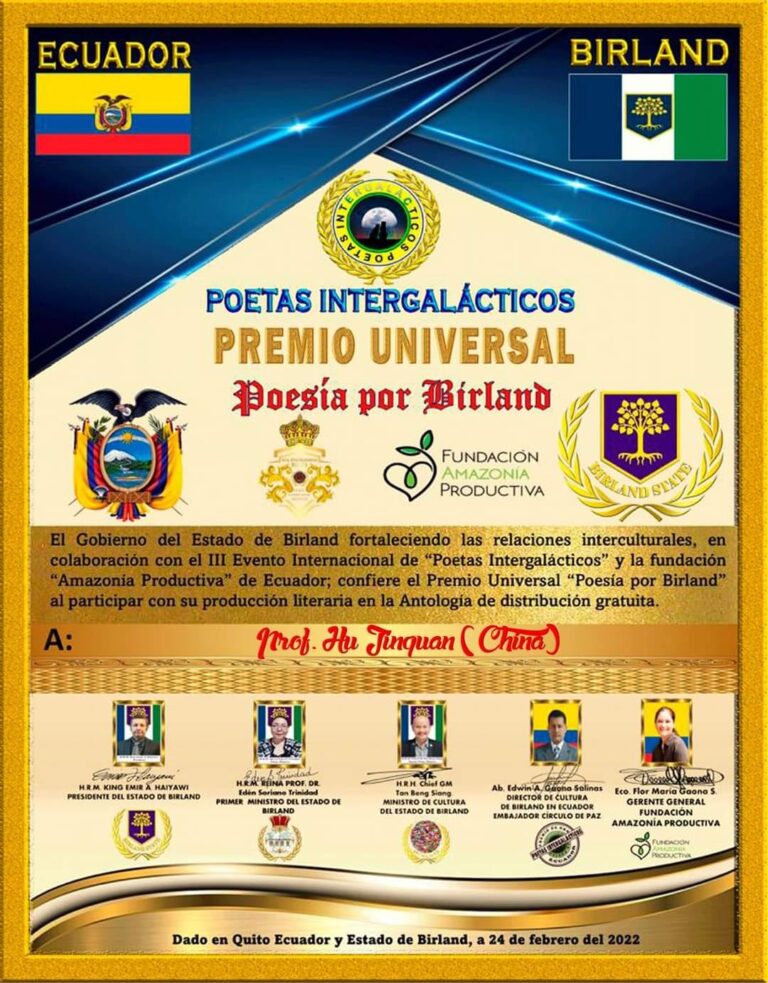 WBP Certificate – China Prof. Hu Jinquan
伯兰世界诗人奖状 – 中国胡金铨教授